Who is online?
In total there is
1
user online :: 0 Registered, 0 Hidden and 1 Guest
None
Most users ever online was
48
on Wed Oct 02, 2019 12:05 am

When fire emblem three houses came out it was one of the most exciting moments as a gamer for me. This game really has steered the franchise into the right direction and evolved it further with amazement. In this post I'd like to post what house i chose and from bottom to top who among the units were my favorite from my experience in the game. 
Black Eagles
8.Dorothea Arnault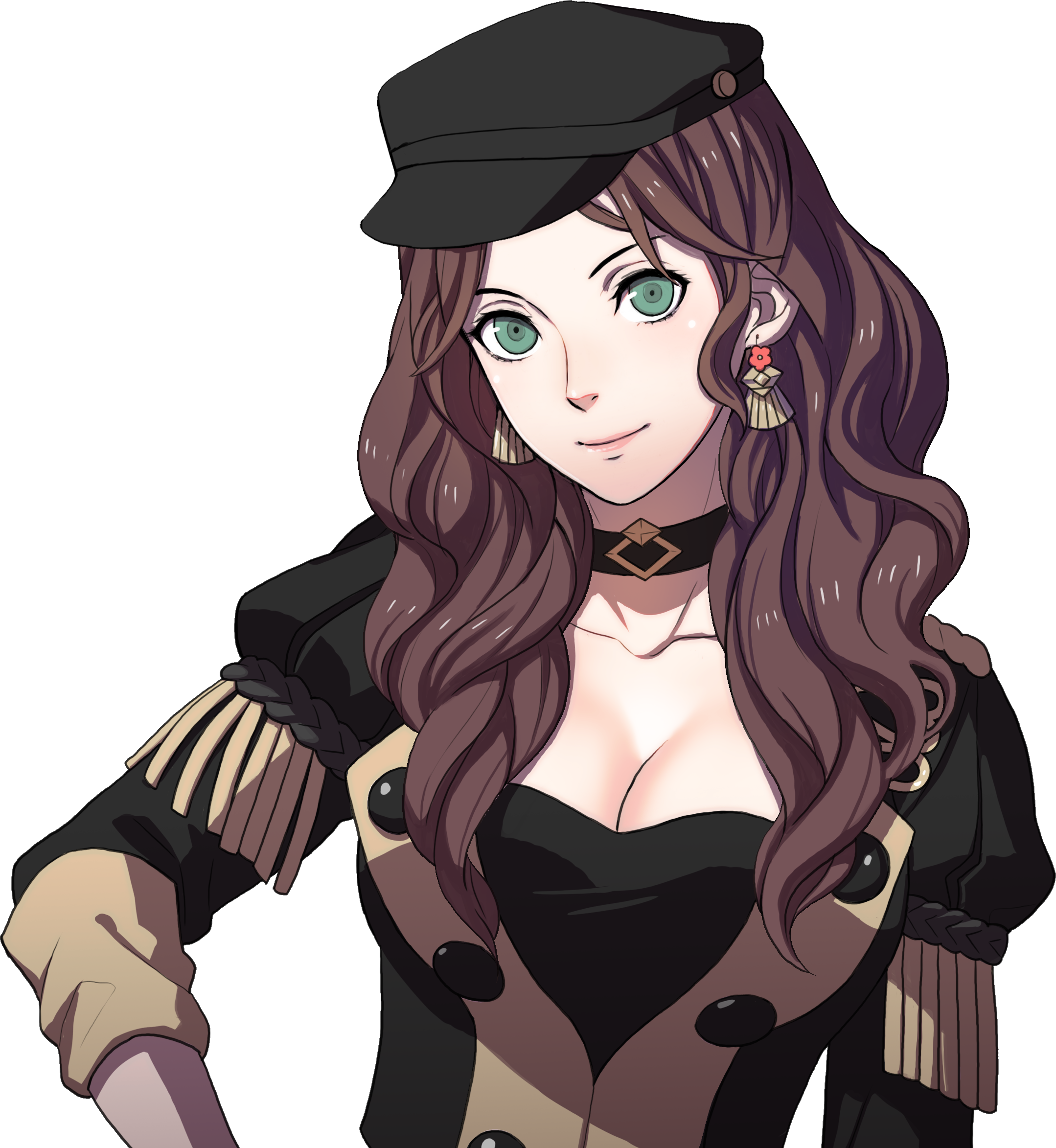 When I first looked at Dorothea sometime after three houses was announced she looked really unique to me and she felt as if she'd become one of my more favorable units, but as I played through the game I got less and less interested in her personality and she sometimes was felt a little annoying. As a unit however she was really great and without her I probably wouldn't have made it especially since i chose her as my dancer. She's also one of few who can learn a siege tome so she's very useful.
7.
Edelgard von Hresvelg
From here on out the rest of the Eagles I actually like. It's weird that I'm placing the lord of the house so low but personally I just vibe with all the others so much more. Edelgard is a moreso serious character and her personality is very noble. She's really forceful when it comes to her ideals and has an intimidating aura about her. I like her but I don't rly vibe with her whole superiority and control gimmick. As a unit she is just so nuts being able to be one of the most hard hitting physical units as well as capable of destroying you with magic as well AND she can just tank both physical and magic attacks. Easily one of the most interesting and broken units to experience.
6.
Caspar von Bergliez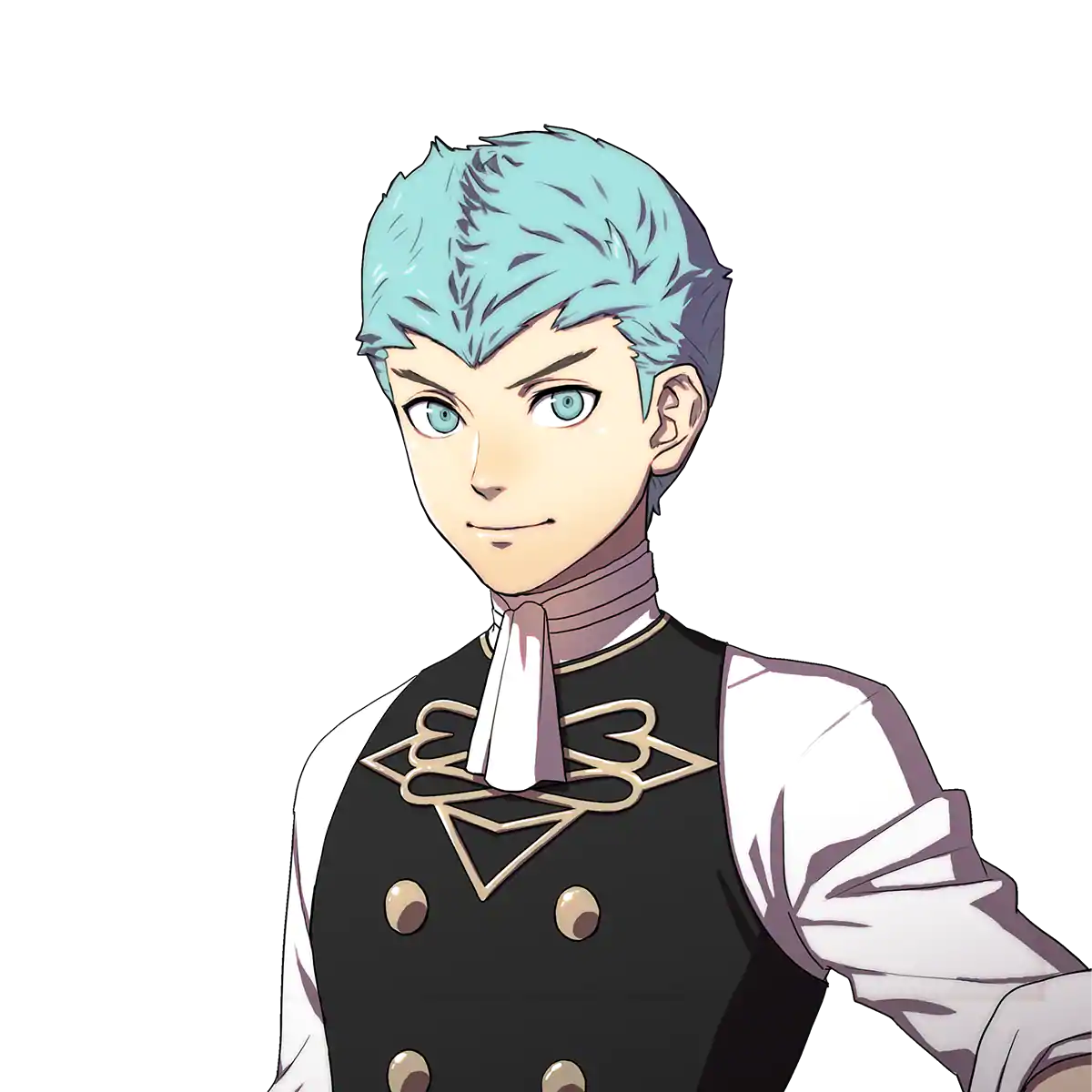 Caspar is a highly energetic guy that loves to fight. I like how he is mainly free spirited and wants to forge his own path. Due to his huge atk stat as a brawler he easily is able to one round most units with relative ease. 
5.
Linhardt von Hevring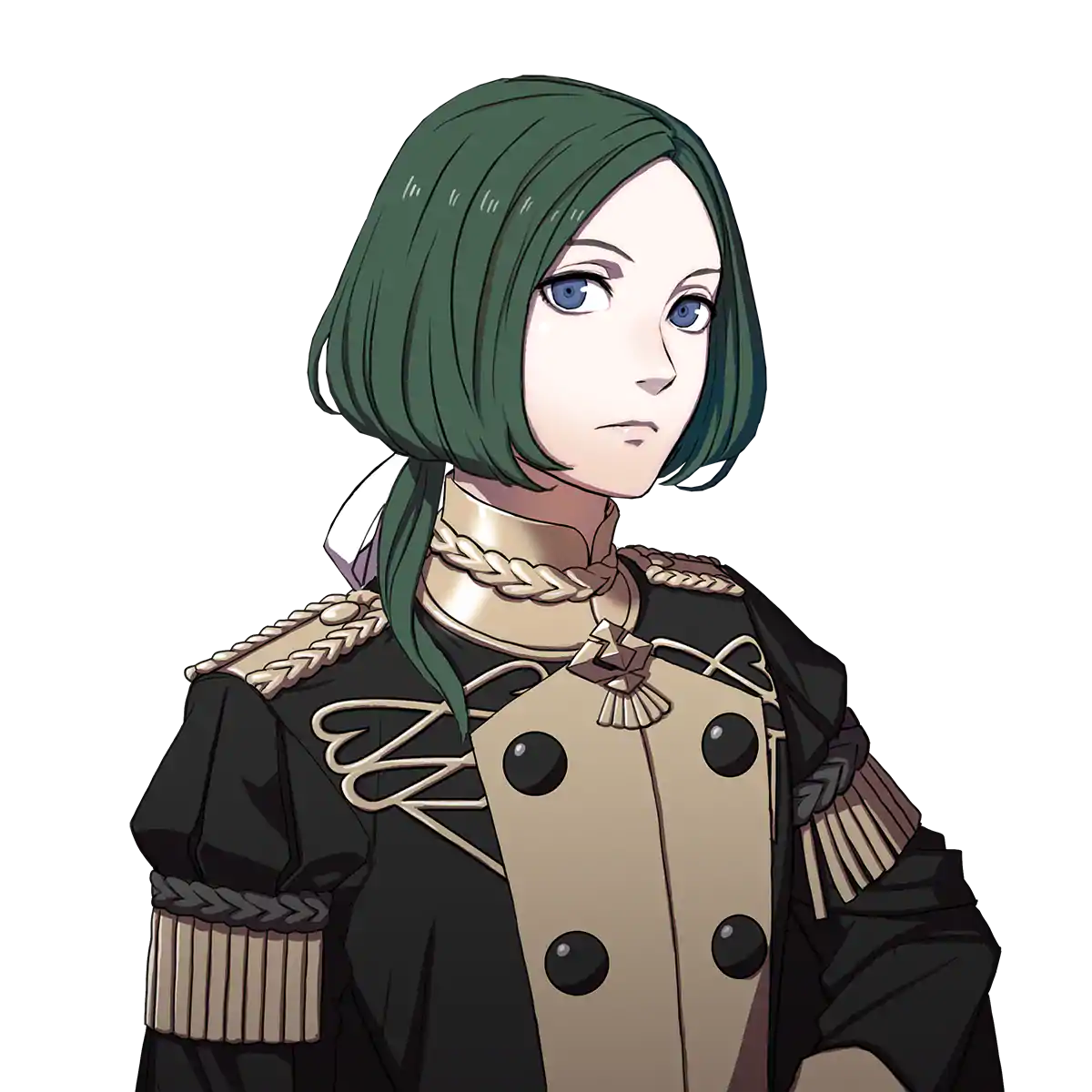 At first I didn't really care much for Linhardt but he grew on me as I played. His trope is that he mainly sleeps most of the time which can be both annoying and funny depending on the situation he's in. He doesn't like to do things for people if he feels they can do things on their own and will mostly ignore or put it off on someone else if possible. What is interesting about him is that he just goes with the flow of his curiosity and interests instead of thinking of the burdens of doing the jobs people rely on him for, thinking of them as a drag and actual waste of time because it isn't something he himself set out to do. He reminds me a lot of Shikamaru from Naruto. As a unit he was my main healer and basically the only real healer i had so i needed him for every map for sure.
4.
Petra Macneary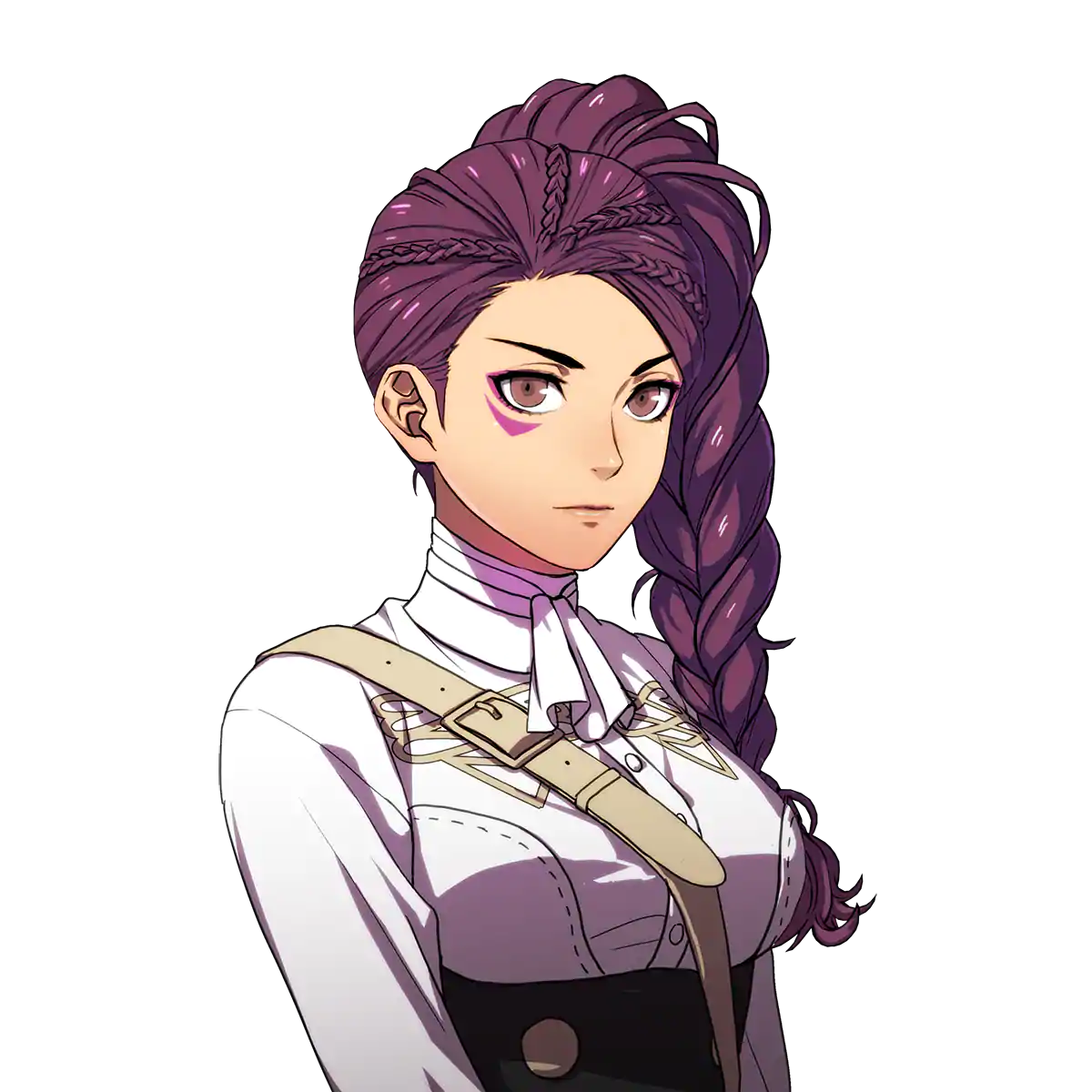 Petra's lack of english is really appealing to me because it makes her standout and gives her a unique charm compared to everybody else. Her hair and timeskip designs are also really impressive and adds to her charm even further. I like that despite all the bad things that have happened to her she remains positive, holding no grudges and determined to make things right in the future for her homeland. As a unit she was very great but she wasn't really a necessity other than being able to steal certain things and open chests for me.
3.
Hubert von Vestra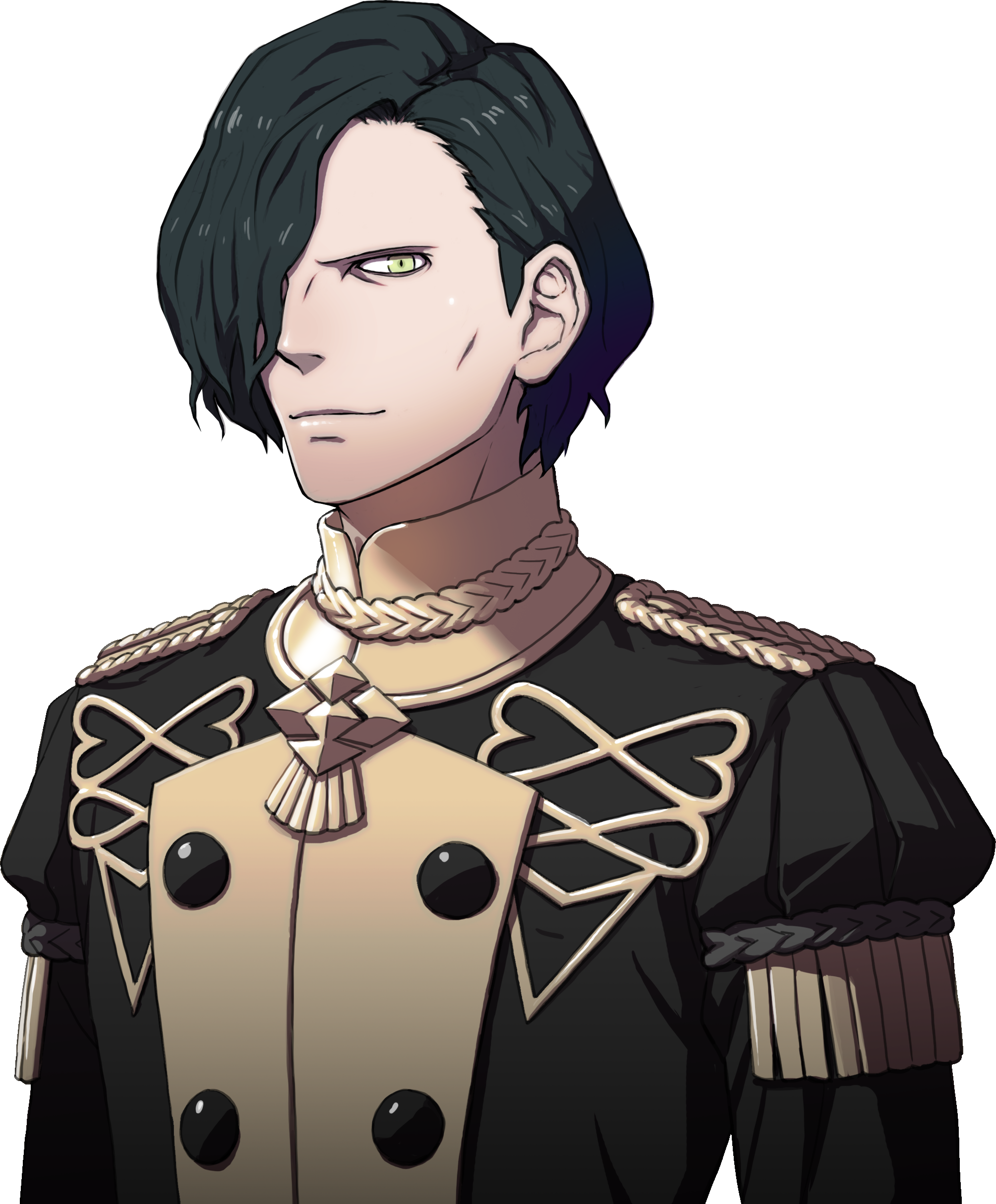 I really enjoy how ominous and evil this guy looks. His presence really screams authority especially in his timeskip design. His looks doesn't deceive either because he really is into dealing with all the darkest situations so that Edelgard can advance with her ideals even if she may initially disagree with plans. He operates in the shadows and is always serious and composed. Hubert is one of the more entertaining units to use because his dark magic use and his animations really are so cool to watch on him as he destroys his enemies with his darkness. 
2.
Bernadetta von Varley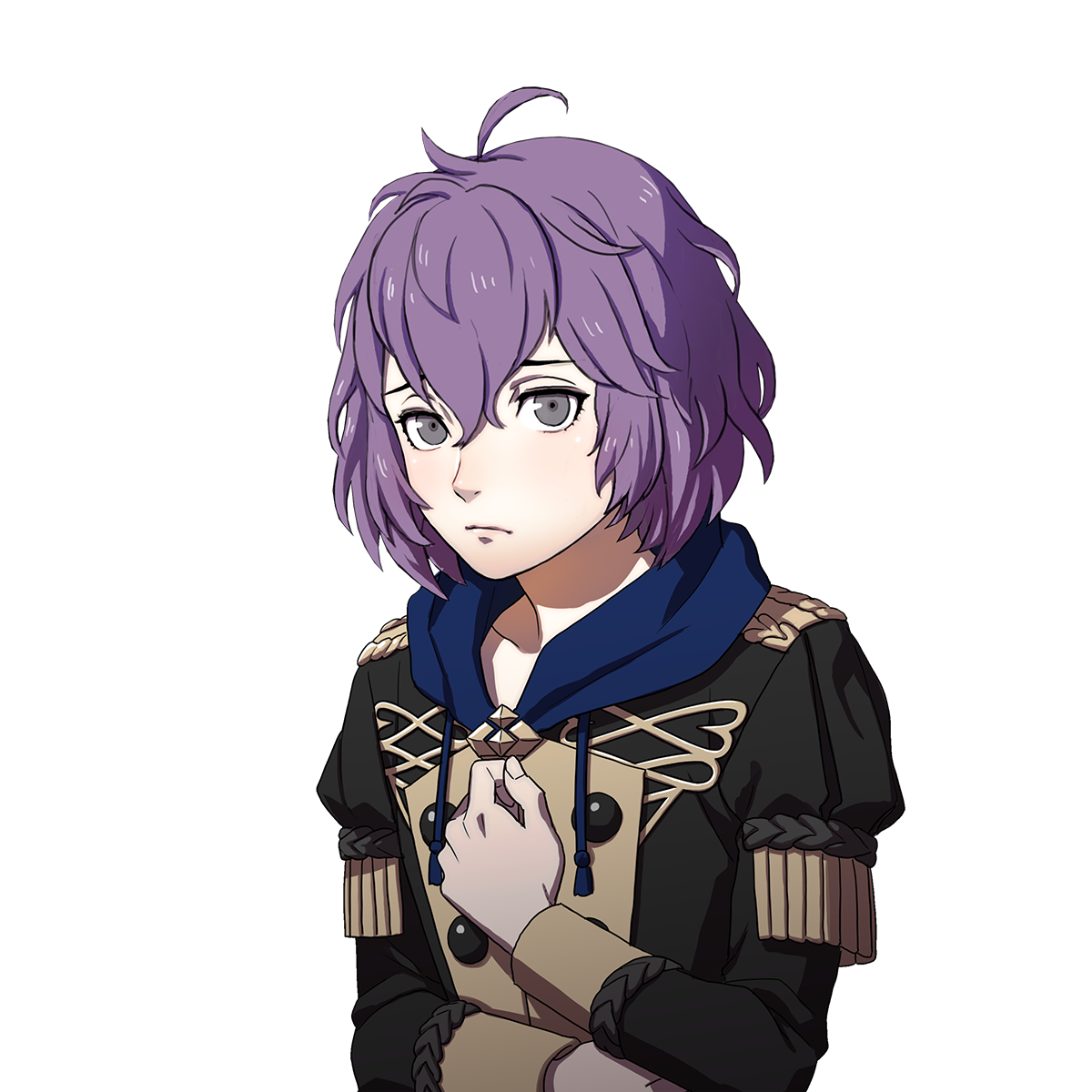 Bernadetta has made me laugh the most in all my experience playing fire emblem. In all her interactions she's always just entertaining to watch as she's engaging with everyone. I also really enjoy her voice actor because she just really nails her dialogue and noises and tone so perfectly, making me really appreciate the character even further. She's also extremely relatable to a lot of the more introvertive people with her thought process. Her development as a character from pre timeskip to post is also so enjoyable to experience as well. As a unit she was also a unit i desperately needed to keep due to archers being so broken in this game with her range and ability to snipe anything multiple times with her crest ability and brave weapons.
1.Ferdinand von Aegir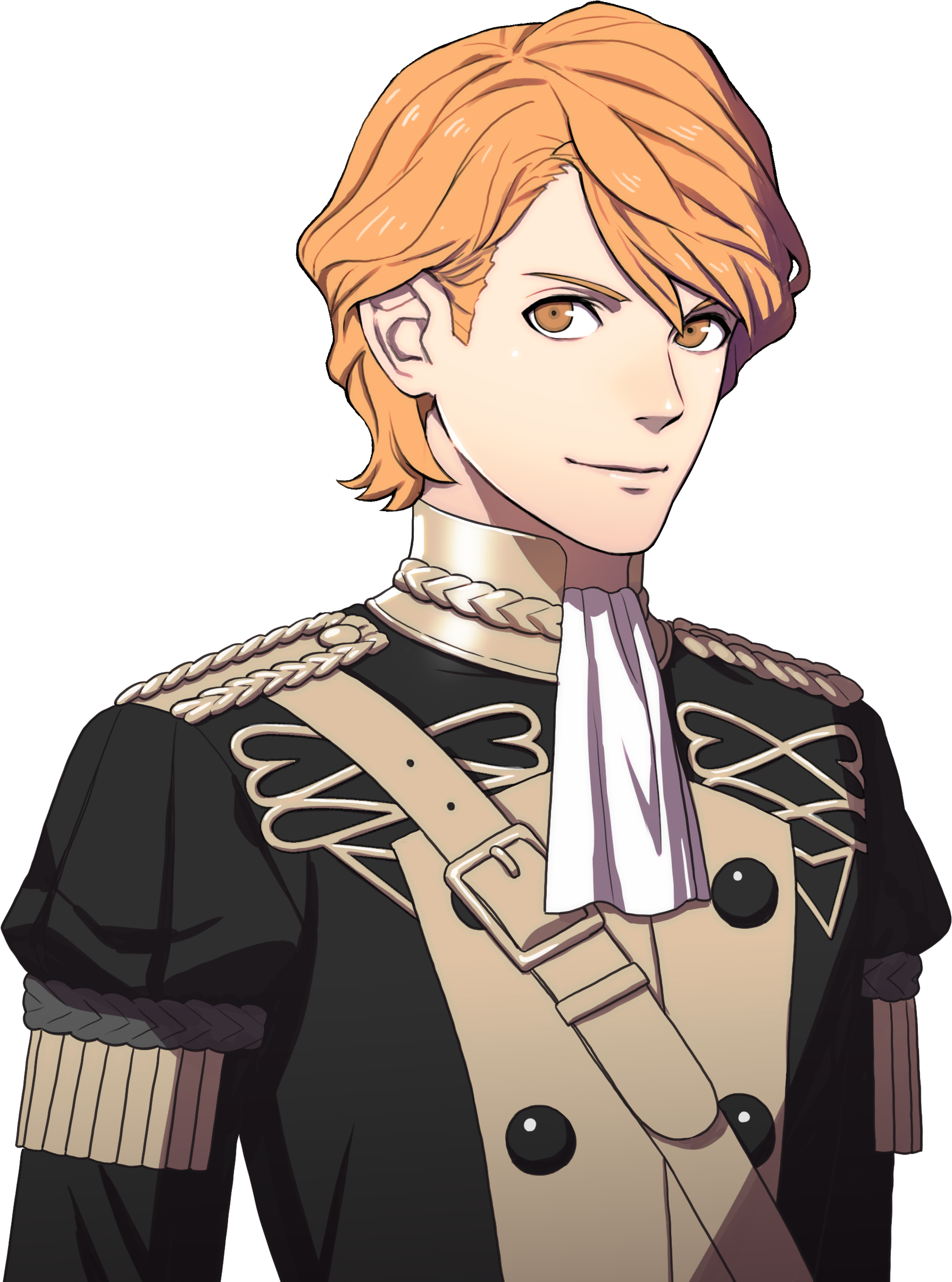 When I first glanced at Ferdinand sometime after three house's reveal I thought I would like him the least out of the group but the exact opposite happened soon after i started playing the game. Ferdinand is a pretty cool dude and loves to live in his fantasy believing he is superior to Edelgard in every way(which he really isn't). He also is very serious about the role of being a noble and is passionate about it. This character is very versatile in being both silly and down to earth as well as serious and devoted to justice. He has great wisedom as well as he builds up a lot of troubled characters and advises them helps them become better individuals. As a unit he is very reliable and fun to use especially because he screams his name sometimes when you chose to use him in maps. 
Honerable mention: 
Leonie Pinelli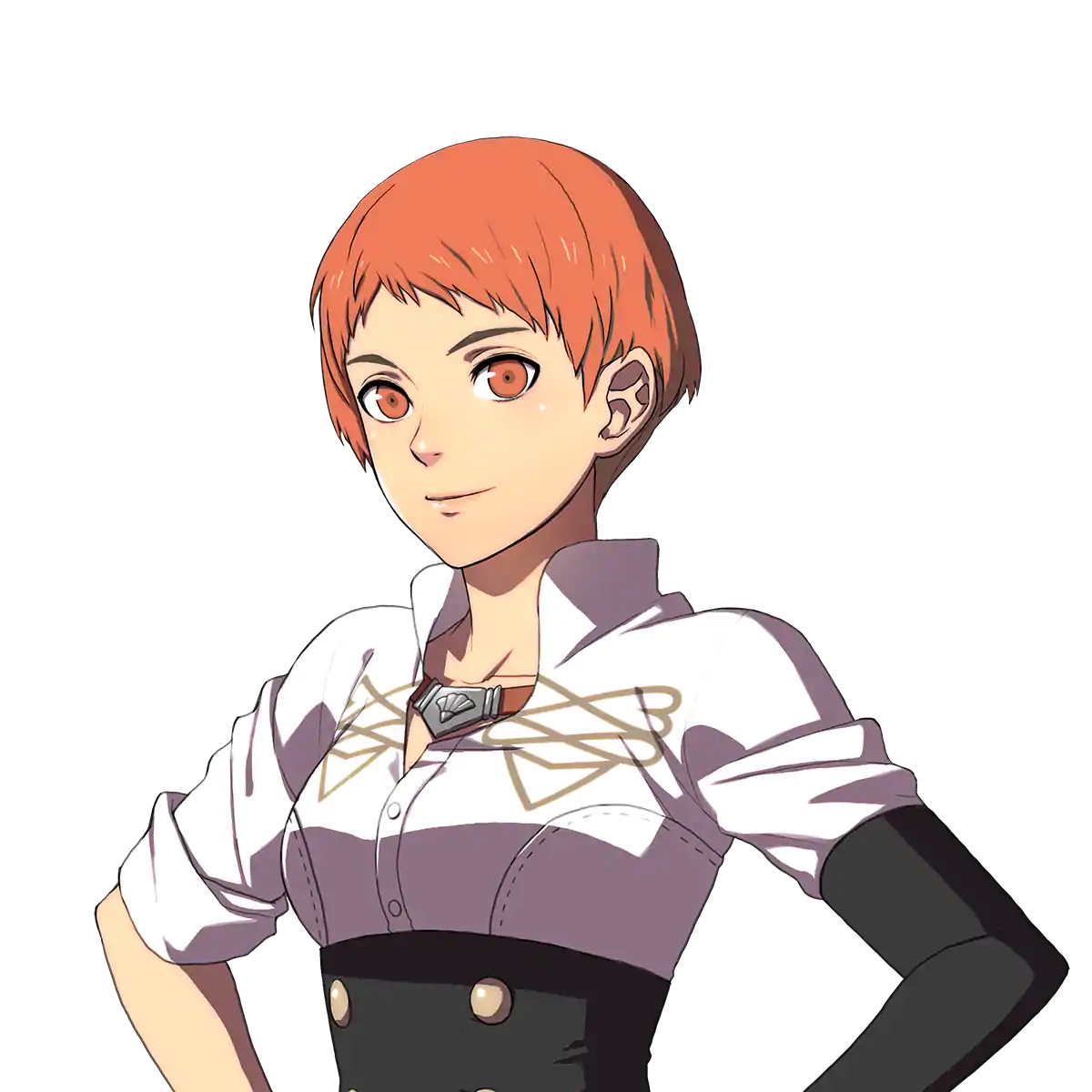 Leonie at first was my favorite unit because her physique and some characteristics reminded me of Mia from the Tellius games. Leonie is a moreso nostalgic type of character to me because her backstory and trope is really symbolic to how Mia got with the Griel Mercenaries. She's also a completely neutral individual and isn't loyal to really anybody because of how she was raised to be like a mercenary. I really like her devotion towards Jeralt and her proficiencies leads her to actually be what he was. Because she reminded me of Mia so much i wanted her to go down the myrmidon line(basically the sword route) and it was extremely slow but despite that she still performed really well and was reliable even though I didn't get to reach the goal I wanted. Also realized that swords don't actually really suit her that well  but was still a fun experience nonetheless.

charizardf1




Posts

: 97

---

Join date

: 2014-01-12

---

Age

: 74

---

Location

: ur mom




---
Permissions in this forum:
You
cannot
reply to topics in this forum